Always Available and Able to Assist you With Your Aberdeen Removals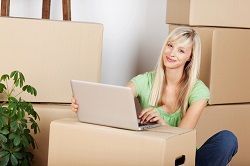 Aberdeen Removals offer a full range of removal services. Whether you are moving house, moving office or needing a place to store your belongings, we can offer you a reliable and professional service. Phone 020 8746 9629 today for more information.

Moving is a challenge in itself and there's much more to it than meets the eye. From the planning to the packing to the hiring a van, everything takes up time and energy that you most likely do not have because of other daily commitments like work. With our expertise and years of experience, we can ensure that your relocation will be as hectic-free as possible.

We are based in Aberdeen and cover the U.K. and the whole of Scotland. We also specialise in overseas removals. Whatever you need, we can help you.
We also offer storage facilities for anyone seeking space. With security alarms, and a security fence around the premises, it is safe to say that you possessions will be kept in the best possible place. All units are completely secure and are frequently cleaned to ensure that your items are kept in good condition. In the building there is also a high amount of insulation so there is no possibility of any of your things getting damp and moldy. Also installed are fire alarms and smoke alarms to further guarantee that your items will be well looked after.

For those seeking office relocations, we can assist you. The team of movers has all the specialised equipment to move larger furniture and all the know-how to ensure that nothing goes wrong. If you have a deadline, we can meet it. The team work hard but efficiently to make sure that they don't overstay their welcome. We also offer packing services for commercial equipment. We have all the resources, as well as a team of skilled packers to do it for you and ensure that all of your expensive items are packed securely.

As for house relocations, our team is highly trained and experienced in dealing with all sorts of situations. The team doesn't transport your things from one place to another like most other companies; they load, unload and help with all the lifting too. You can choose from a range of different sized Lorries, to suit you. All of our drivers are qualified in driving different sized vehicles so you can relax at knowing that you're good will be transported safely. There's no possibility of them getting lost either, because all of our vehicles contain satellite navigation systems.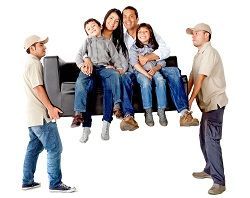 If you need a helping hand with your packing, we can do that for you too! Packing to most people, doesn't seem the most important task in the relocating process, when in fact, it is the most important task. If you don't pack properly, your belongings will be put at risk of damage. You may think you are saving money by doing it yourself, but this couldn't be further from the truth. Yes, you can purchase all the necessary materials from your local DIY store or supermarket, but will they be good enough to use? The answer is no. They certainly will not. By scrimping and saving on materials, you are only wasting more money in the long run. You're literally throwing money away because these budget materials are simply not good enough. And without the much needed skill, your goods won't be securely packed to ensure that no damage will be inflicted upon them. Or if you do have the skill, you can purchase top-quality materials from us like boxes, cardboard, tape, tissue paper, cellophane and labels. They are well worth the money for the quality you're getting. However, if you're not sure about doing it yourself, you can rely on our team of packers to do the chore for you. It doesn't take them long either. They make sure everything is organised beforehand and then they do all the wrapping, boxing and labeling. Even if you're not in on the day, just give us your keys and we'll let ourselves in. It'll all be done by the time you get back. At the prices we charge, you can't afford to miss out.

We want your Aberdeen Removals to be as smooth and enjoyable as it can be. We understand that relocating is no fun and that it can be very stressful. That's why we offer a huge range of services for you to choose from. We can literally, more or less, do the whole move for you. It doesn't matter where you are going, Aberdeen, the U.K. or abroad, we have the expertise to make certain it all goes well.

Aberdeen Removals has been running for over 10 years now and we have maintained the reputation of being the most professional and reputable company around. Thanks to our previous customers, our business has progressed due to their high recommendations of us. Many of our clients rely on for our removals services, and a lot have used us several times. They are still more than happy with the service we provide, and they're even happier with the prices we charge. With our team of friendly and hardworking employees, brilliant prices, and high quality resources, who can blame them?

If you have any questions, please get in touch today and speak with our helpful advisors. They will happily answer any of your questions and even lend you some useful planning tips that most people forget in the midst of moving madness. Unlike most, our customer service is completely reliable and the advisors are knowledgeable on what they are talking about. They can also create a personalised moving schedule for you to guarantee that your move will go easily. Only the best work at our company. So give us a call now on 020 8746 9629 and let our advisers guide you in the right direction and discuss your range of options.