Our Services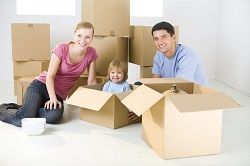 There are endless benefits to choosing Aberdeen Removals for removal services. Firstly, we boast a team of experienced movers and packers that are eager to make sure that you relocation goes smoothly and as stress free as possible. Secondly, we use only top of the range equipment and resources when handling your move. And thirdly, our prices are among the best value for money. You can't go wrong if you choose us. Get a free quote today by calling us on 020 8746 9629 and let's get started on your Aberdeen removals.

Packing is not the most enjoyable chores, but it has to be done, there's no way around it. And it must be done properly if you want to ensure that none of your items will get damaged during their transportation. By hiring us, you will be hiring a team of hardworking packers that will organise your items into appropriate boxes and then wrap and box them using only the best quality materials. We can even dissemble your upholsteries like your sofa and bed and reassemble them when they arrive at their destination. Whether it's domestic or commercial equipment, we have all the necessary resources to do it all. From computers and desks to fridges and televisions, we can handle it.

As for your move, all of our Lorries and vans are clean and secure, as well as equipped with satellite navigation systems that are completely up-to-date. So you no longer have to worry about your out-of-the-way house because we'll find it, no problem whatsoever. The team will also help you with all the loading and unloading. Just tell them where you want the boxes and they'll take them for you. The moving men are really polite and helpful so don't be afraid to request help. They don't mind at all.

We can also offer storage solutions to those in desperate need of extra space. Our flexibility allows you to store your items with us for just one single day or for one whole year. There's no time limit at all. All of our storage units are kept in immaculate condition as they are cleaned on a regular basis and you do not have to worry about your boxes getting moldy either because all our units are well insulated. Additionally, installed in all the units are alarms and security systems so there's no chance of any of your possessions getting stolen.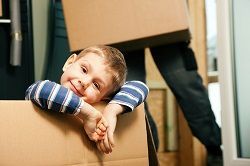 The reason we offer such a selection of services is because there have been cases where people find themselves needing additional help other than with just their relocation. Therefore, we have everything you may need on our doorstep. With us, you can completely put your trust. We have fixed prices and there are no secret additional prices like some large companies put on you, and the team is completely trustworthy. We have had few complaints over the past ten years at Aberdeen removals and we hope it stays that way.

You are not obliged to use all of our services at Aberdeen Removals and we don't want to push you into using them all. That is not our intention. All we want is for you to feel like you can rely on us for whatever you need. Luckily, with our helpful advisors at customer service, you can speak with them about your options and if you have any questions, they are always more than willing to be of use to you. We can also provide you tips on what you should remember to do before moving, which will come is useful. Call us now on 020 8746 9629 and we can help you out.