Let Us Handle Your Office Relocation to Aberdeen Professionally!
Office Removals That Suit Your Business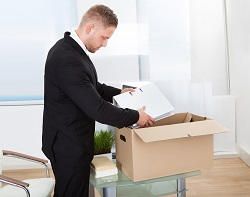 Moving office can be a hugely complicated process, but it doesn't have to be. Aberdeen Removals are the ideal choice when you and your business want a simple, elegant method of moving into a new property. We handle everything. We treat your business with care and attention, ensuring all of those little details are taken care of. In this respect, you and your staff can focus on remaining productive, safe in the knowledge that our team are the best in the area. When you are moving a business from London to Aberdeen, our office relocation know-how is essential. All you need to do is call 020 8746 9629 now to find out more.
Why Does Professional Knowledge Matter?
If you have ever moved offices before, you will know that there are so many things that need to be addressed. With business relocation – even more so than home removals – the ability to move into another property without problems is essential. With so much depending on a smooth transition into the new office, your customers and staff expect the move to go by without a hitch. But getting this done yourself can be tough, and can really take away from the time you have to dedicate to your business. That's where our abilities are so useful. If your business is moving from London to Aberdeen, then there's no one better suited to ease the transition.
Long Distance Moving: We're Here to Reduce Stress
Any office move can cause stress. The long distance ones are especially tough. But once you hire our team, you need never look back. We've been providing similar services for years, with everything from commercial to employee relocation. Over this time, we've run into every problem possible and always found a fantastic solution. So when it's time for your business to think about moving, we're in a position to pass on this expert knowledge. If you want to be able to relax, you need to be able to rely on your office movers. Call 020 8746 9629 today and discover what we can do to make your life simple and stress free. Moving a business is difficult enough, so why not bring in the people who really know what they're doing?
Saving You Money with Our Office Relocation Services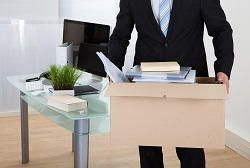 One of the biggest benefits we provide customers is huge financial savings. We know the importance of value for money and that's why we've gone the extra mile to make our services as cost effective as possible. Your business no longer needs to spend big to get that elusive easy move. Instead, our teams are dedicated to making your office move easy, while still saving you money. It could not be easier to make big savings while still enjoying your move. For a free estimate, you only need to call today and talk to one of our staff members.
Hire Our Staff Right Now to Benefit Your Business
Aberdeen Removals is here to move businesses to Aberdeen. We know office relocation better than anyone else, so when you need to move to the area, who should you call? Not only can our team reduce the stress and the difficulty you face, but we're ready to offer amazingly low prices. When you hire our commercial removals solutions, you know what to expect. Great knowledge, great results, and great savings. There has never been a better time to move to a new office, or a company better placed to make your dream a reality. All you have to do is dial 020 8746 9629 now and chat to our team for a free quote.