Hire Our Man with Van Service for a Stress Free Move to Aberdeen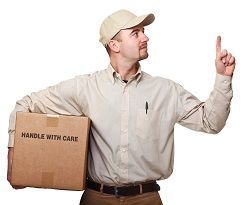 If you are moving from London to Aberdeen, you will likely have examined all of the possible moving options. But one of the best available often goes unnoticed. At Aberdeen Removals, we aim to provide a man with van service that is ideal for many situations. As this is a stripped down, simple version of the traditional moving experience, a lot of people find that it drastically improves the process of moving to another property. If you want to save money, reduce stress, and find the perfect moving option for you, then all you need to do is call 020 8746 9629 now for more information.
Why Chose This Service?
Not many people are aware of what a man with a van can do for them. The service is exactly what it says: one man with one van, designed to make moving home easier. In those circumstances when a larger removal vehicle with all of the bells and whistles is simply not suitable, this approach guarantees professional experience and excellent equipment. If you are planning a smaller or medium sized move, or you are moving on your own, then the man with van option is ideally suited to your needs. By removing the extravagancies that are not necessary in these types of moves, you get something in line with exactly what you require.
Moving To Aberdeen with Our Man and a Van Service
Man and van services can be perfect when you want to save time. Due to the reduced overheads and the smaller scale of the service, they are suited for same day services. When you hire a man and van from us, your move to Aberdeen is entrusted to the best team and you know it will be quick. Whereas more traditional removals options can slow you down, this option can reduce the time you spend worrying about all of the little details. With the act of hiring one expert and a van, your move is simplified. There's nothing to worry about, with our professional assistance guiding you throughout the process. If you'd like a free consultation, talk to an expert by dialling 020 8746 9629 today.
Saving Money with The Perfect Moving Solution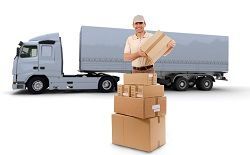 One of the biggest advantages to our man with van hire is the cost. As is to be expected from a stripped down and simplified version of the older removal solutions, the running costs and overheads are reduced. We pass these savings directly onto you. You can bring on board a professional with years of experience at a fraction of the cost of other removals options. By hiring our man with a van, you are dramatically reducing the price of hiring the pros without reducing the quality. In those circumstances – such as moving from London to Scotland – where expert understanding is so useful, these savings make a big impact.
Book Our Team Now To Avoid Missing Out!
Our service is more popular than ever. As more and more people learn about the benefits of hiring a man and a van when relocating to Aberdeen, Aberdeen Removals is the name on everybody's lips. But you can still call anytime. We don't want customers to miss out on our amazing offers, so all it takes to hire us is one phone call. You can talk to one of our team members about exactly how this service could be of use to you, we'd be happy to chat. A quick call to 020 8746 9629 is all that is required to get started. Once you find out exactly how much easier your life could be, you'll want to act now. Call us today to find out more.