Packaging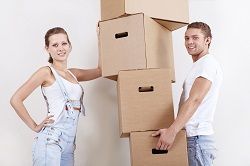 Packing is an important part of moving. If you get it wrong, it can become costly because you'll have to replace any items that have gotten damaged. It is due to poor packing that most people end up having to spend more money than they wish. Whilst you may believe that taking the DIY approach is much cheaper than hiring a removals company, it is actually the opposite.

The experienced staff at Aberdeen Removals can take all that stress away and do it all for you. If you opt for the full packaging service, we will send our team out to your home and they will plan, organise and pack all of your things so you're ready and prepared for you upcoming relocation. With our skilled packers and top quality materials, you can't go wrong if you choose us. If you have any questions, call us on 020 8746 9629 and we can give you a quote over the phone.

Our team of packers has all the right materials to pack absolutely anything. From breakable ornaments to pictures to linens and even to sofas and beds, we have the experience to handle it all. Though you might not be aware of it, pictures and mirrors need to be wrapped in special materials in order for them to stay secure during transportation. Try doing it yourself and you may end up with a major breakage on your hands. Not only is the team good at wrapping and boxing, they also have excellent organisation skills. All your items will be carefully placed in appropriate boxes to suit their weight and fragility, and clearly labeled so you know which room to put which box in as soon as you arrive at your new home or office.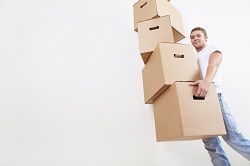 You can of course opt to self-pack as well. Let us persuade you to purchase the materials from us, though. Please do not try cutting costs by buying them from budget DIY stores or supermarkets. The quality just isn't good enough. You will end up wasting more money. We can provide you with top of the range boxes, wrapping paper, cellophane, tape and labels at more than reasonable prices. These are well worth the money because you can use them again and again. It is important when packaging items that you remember to place heavy items at the bottom of the box, use plenty of bubble wrap for padding, stack plates side by side and don't overload boxes. These are valuable tips to remember if you want to ensure that nothing gets broken or damaged in any way.

If you work full-time and simply don't have the time to wait in for us, don't worry. Just send us your keys and we'll let ourselves in to do the work. Many customers have done it this way before so you don't have to worry about the safety of your items. We are completely trustworthy.

At Aberdeen Removals we do all we can to please our customers. Whilst we try not to push clients into using our services, we kindly recommend you to leave your packing to us. Not because we want the work, but because we do not want you to have to deal with both the hassle of packing and the stress it causes when your possessions get broken because of poor technique. Let us inform you now that we are not unaffordable. All our prices are very competitive and that's the way we like it. Please stop hesitating and call us today on 020 8746 9629. Let us get started with your Aberdeen removals.